On Fathers Day I took my son to the
Rhode Island Air National Guard
Air Show
. With my digital camera I did a short photo essay of propulsion systems, non-submarine types.
C-130J Hercules
Allison AE2100D3 turboprop engines with an all composite six-blade Dowty Aerospace R391 propeller system.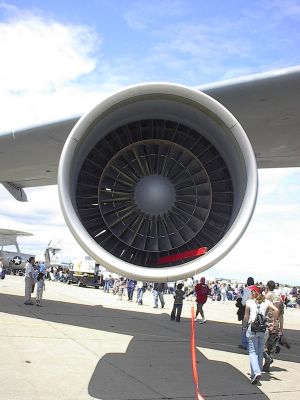 C5 Galaxy
General Electric
TF-39 engine
rated at 43,000 pounds of thrust.
Coast Guard Boston Whaler patrol craft with twin
Evinrude 175 MX
engines.
Shockwave Jet Truck
with 3
Pratt & Whitney J34-48
jet engines. The ShockWave Jet Truck with a Peterbuilt body
does over 300 mph
.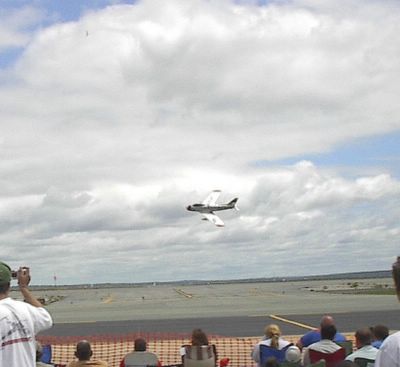 North American F-86
Saber with a single
General Electric J-47
jet engine delivering 5,200 lbs of thrust.
The
US Navy Blue Angles
flying the Boeing
F/A-18 Hornet
with Two
F414-GE-400 turbofan
engines delivering 22,000 pounds per engine.
If your looking for a nostalgic submarine propulsion system the upcoming
International Submarine Races
June 27 - July 1, 2005 may be a place to look.