I was looking at technology news this evening and ran across a piece of
local RI interest
relating to NASA doing
tours of schools nationwide
to promote science, technology and math. The NASA representative that spoke to the
local RI schools
was Navy Cmdr. Stephen Bowen a MA native and the first Submariner to become an Astronaut. The Commander has quite an impressive career so far, here's the link to his
bio at NASA
. He also appears to be putting his
nuke quals to work
there as well.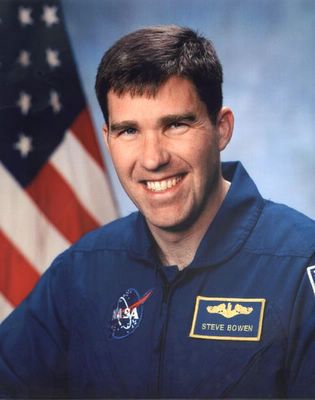 Navy Cmdr. Stephen Bowen (Source: NASA)
USS Parche (SSN 683), USS POGY (SSN 647), USS Augusta (SSN 710) and the Pre-Comm Unit for the Virginia (SSN 774) for a total of 14 years in the Submarine Service before becoming a Mission Specialist at NASA.
I have to say those gold Dolphins do make the NASA uniform look good.