That is a clean sweep for the Submarine community in New England.
The Brac Commission
has voted to take the
Submarine Base in New London
and the
Portsmouth Naval Shipyard
off the list of base and facility closures.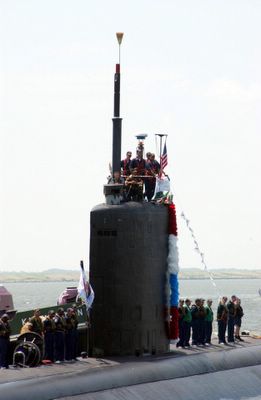 Clean Sweep (Source: US Navy via
navsource.org
)
Photo is from the USS Montpelier (SSN-765) preparing to moor at Naval Station Norfolk. I choose this Photo as a little poetic justice on my part. Now I wonder if any Subs will end up moving from Norfolk to Groton, only time will tell.